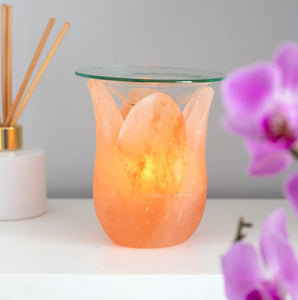 Tulip Himalayan Salt Oil Burner
Place your favourite oils or wax melts into the glass top and let the aroma work it's way around your home.
Do not leave unattended. Allow to cool before washing or moving.
Approximately 11 x 12 x 12cm.
We have an array of oils and wax melts to choose from.